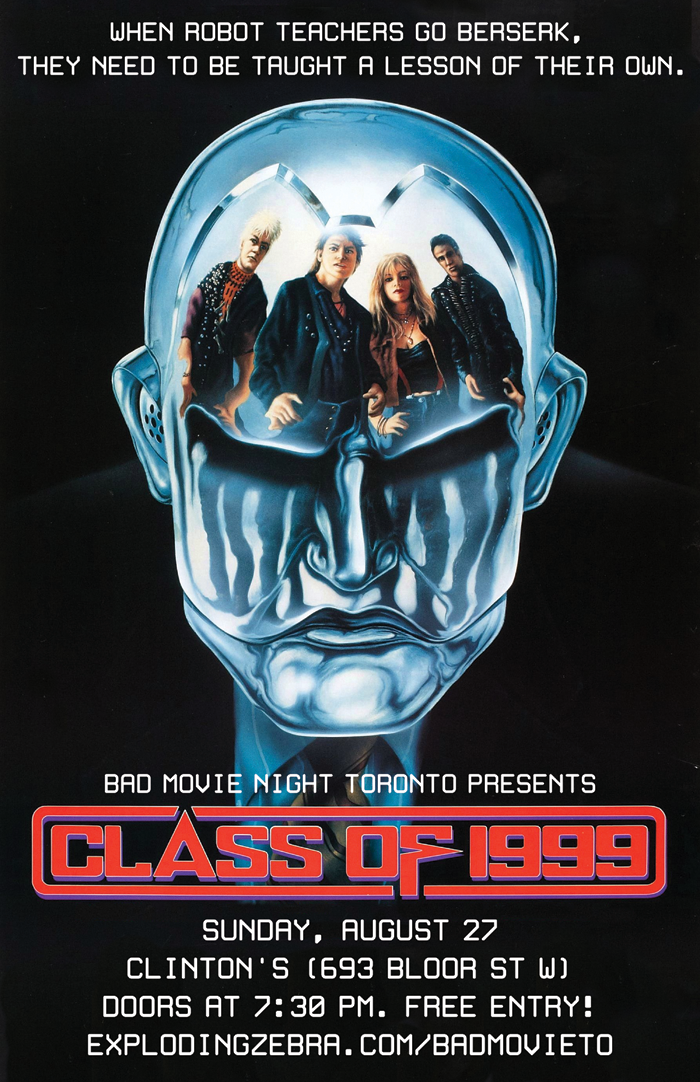 RSVP on facebook
Class of 1999
When: Sunday, Aug 27 2017 @ 7:30 PM
Where: Clinton's (693 Bloor St W)
Admission: FREE


In a future where violent youth gangs wage war America's cities, one public high school tries to maintain order through an unconventional strategy: robot teachers. Of course, it's only a matter of time before those academic androids take their discipline too far, and the student body must rise up to teach a lesson of their own.

CLASS OF 1999 is excessive in all the ways a sci-fi action flick should be, and has a surprisingly great cast - including Pam Grier and Malcolm McDowell!

* * * * *

Doors at 7:30. Movie at 8.
FREE. 19+ event.