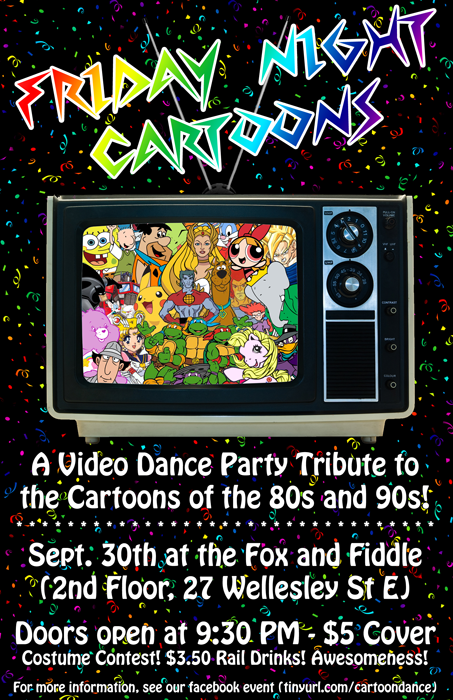 RSVP on facebook
Friday Night Cartoons
When: Friday, Sep 30 2011 @ 9:30 PM
Where: Fox & Fiddle (27 Wellesley St E)
Admission: $5


"Earth! Fire! Wind! Water! Heart! Gooooooooooooo PLANET!"

Join us on Friday, Sept 30 as we pay tribute to the cartoons of our collective childhood with a video dance party featuring remixes and mash-ups of your favourite theme songs (+ other 80s and 90s hits)!
It's going to be a retro night like none other, where Transformers, My Little Pony, and Ducktales collide with Spice Girls, Depeche Mode and the Beastie Boys.

Costume contest = prizes to be won!

As an added bonus, we're going to solve a philosophical question that has plagued humanity for decades: To what extent is Jem truly outrageous?