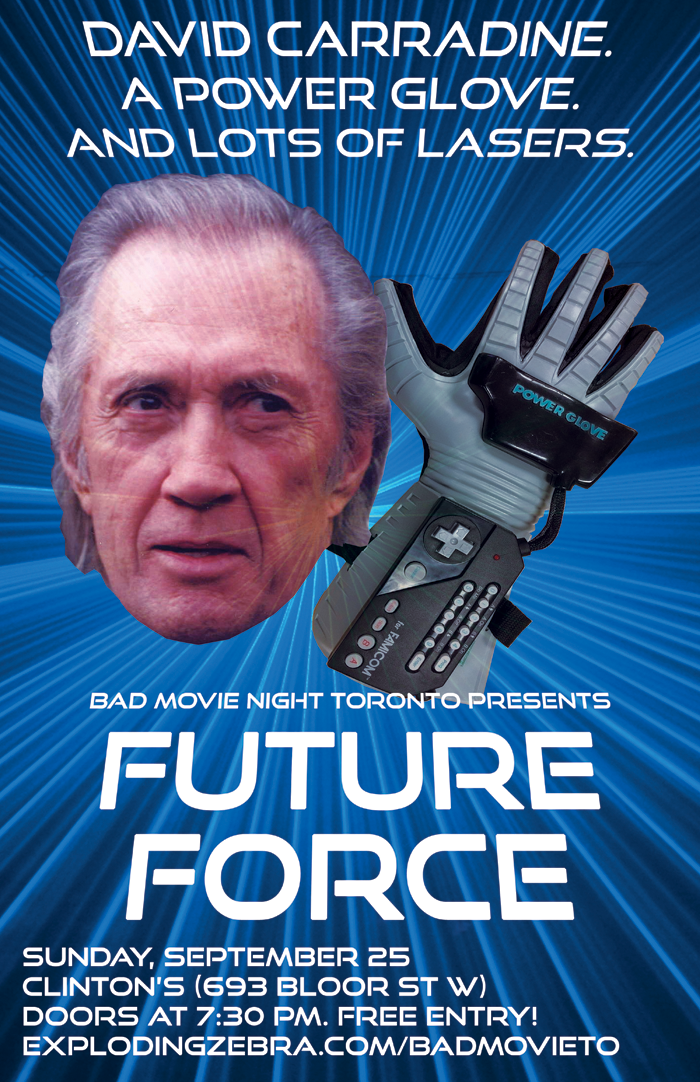 RSVP on facebook
Future Force
When: Sunday, Sep 25 2016 @ 7:30 PM
Where: Clinton's (693 Bloor St W)
Admission: FREE


From the writer/director that brought us the bad movie classic DEADLY PREY (David A Prior), comes another ridiculously low-budget action flick!

FUTURE FORCE takes place in the far-off future of 1991 (despite being filmed in the late 80s), a time when society has broken down and the police force has been replaced with a motley group of bounty hunters called C.O.P.S. (Civilian Operated Police Services). Yes, that's just the kind of creativity that you can look forward to in this film. Also, it stars a perpetually bored (and maybe drunk?) David Carradine as John Tucker, a C.O.P. with the quickest draw in town and a Power Glove that shoots lasers - because remember? It's the future! Anyways, there's a conspiracy with corporate corruption yada yada and let's be honest, we don't watch these things for the plot.

* * * * *

Doors at 7:30. Movie at 8.
FREE. 19+ event.