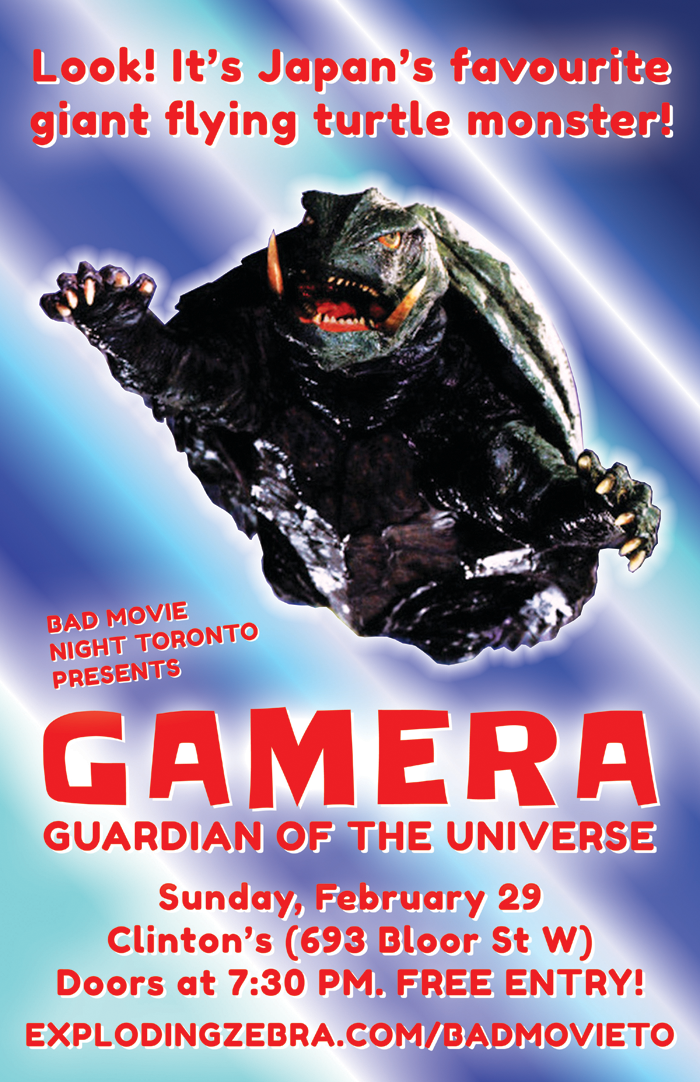 RSVP on facebook
Gamera: Guardian of the Universe
When: Sunday, Feb 28 2016 @ 7:30 PM
Where: Clinton's (693 Bloor St W)
Admission: FREE


Hey, look - it's Japan's OTHER favourite giant reptile monster: Gamera!

What, you're not impressed? Oh sure, maybe Gamera doesn't have the popularity and quiet dignity of Godzilla, but Gamera is a giant rocket-powered turtle that flies around at supersonic speeds, so who cares! Also: this movie features Steven Seagal's teenage daughter because yes.

As with all of the foreign movies we screen at Bad Movie Night, we will be showing the dubbed version because we're not some ivory tower elitists that spent all our time learning how to "read" "words" or whatever they call it nowadays.

* * * * *

Doors at 7:30. Movie at 8.
FREE. 19+ event.