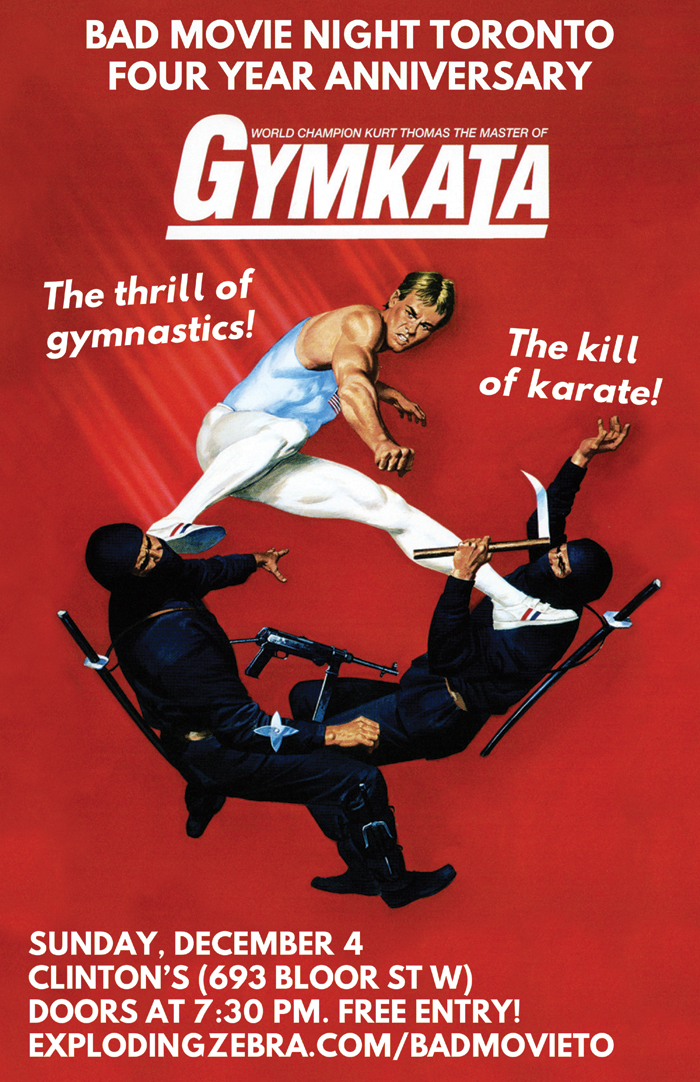 RSVP on facebook
Gymkata - 4 Year Anniversary
When: Sunday, Dec 4 2016 @ 7:30 PM
Where: Clinton's (693 Bloor St W)
Admission: FREE


It's been 4 years for Bad Movie Night Toronto, so it's about time for a victory lap - or, more appropriately, a victory pommel horse routine!

Let's look back to a time when this silly little screening series had just moved to Clinton's and America thought it could make an action star out of an Olympic-level gymnast. While the latter idea crashed and burned, Bad Movie Night Toronto refuses to die, which just proves one thing: there's no rhyme or reason to this world. How can one foolish idea endure, while another equally stupid one fails spectacularly?

Come, join us for an evening of cinematic ridiculousness, overly exagerrated American patriotism, and existential confusion.

Happy birthday to us!

* * * * *

Doors at 7:30. Movie at 8.
FREE. 19+ event.