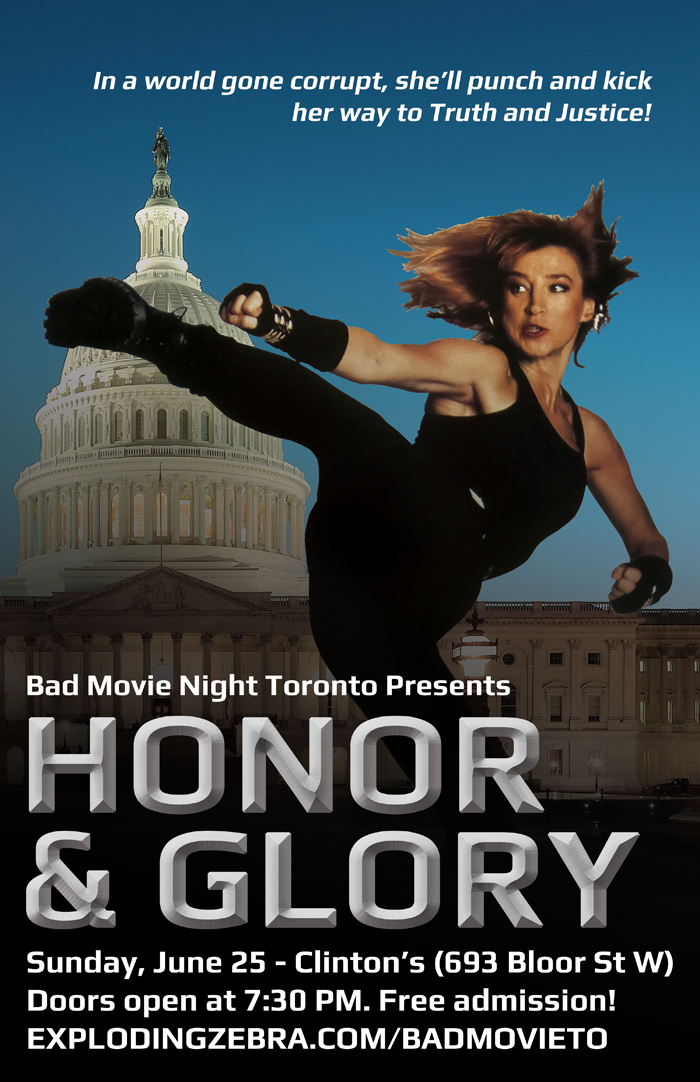 RSVP on facebook
Honor & Glory
When: Sunday, Jun 25 2017 @ 7:30 PM
Where: Clinton's (693 Bloor St W)
Admission: FREE


Cynthia Rothrock is a badass martial arts expert, but the movies she stars in are often just, well... bad.

This month we're screening HONOR & GLORY, a movie that shows off Rothrock's action skills, while saddling the entire cast with awful dialogue. It's got one of those cookie cutter plotlines from the 80s/90s about a greedy businessman who is using his power for evil, and the only way to stop him is to punch and kick a lot of people. And in terms of punching and kicking, everyone is doing it, as this movie takes place in one of those wonderful alternate universes where everyone somehow knows martial arts.

Plus: if you needed any further reason to bring you out, HONOR & GLORY is directed by the infamous Godfrey Ho - notorious for his work pumping out dozens of ridiculously cheap and terrible ninja movies.

* * * * *

Doors at 7:30. Movie at 8.
FREE. 19+ event.