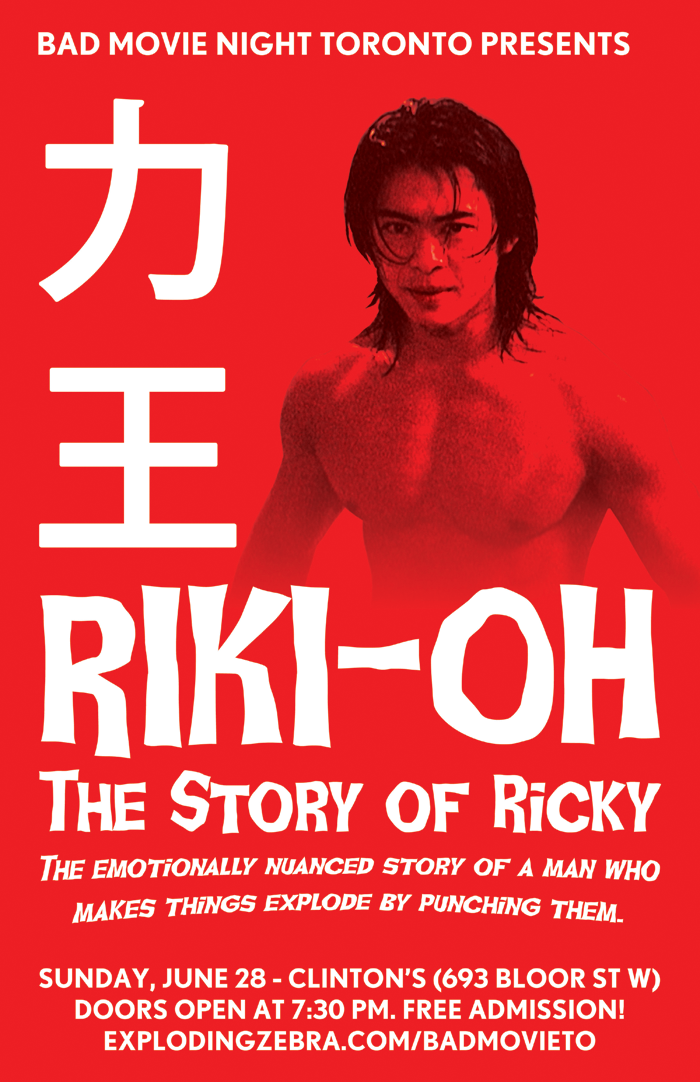 RSVP on facebook
Riki-Oh: The Story of Ricky
When: Sunday, Jun 28 2015 @ 7:30 PM
Where: Clinton's (693 Bloor St W)
Admission: FREE


Mortal Kombat meets the Itchy and Scratchy Show (with just a pinch of Dragonball Z) in this ridiculously over-the-top, martial arts schlockfest!

Thrown into jail for a crime of passion, Ricky soon realizes that his newfound home is run by a vicious gang supported by the corrupt prison staff. As a man who can't sit idle in the face of injustice, Ricky inevitably draws the attention of the 4 gang leaders - who are, of course, all martial masters. Luckily, he himself is a mystical fighter with the strength of 20 men and a fist that makes everything explode on contact. Blood will spurt and organs will fly (in a surprisingly large quantity!), as Ricky cleans up this hellhole prison punch-by-glorious-punch.

* * * * *

Doors at 7:30. Movie at 8.
FREE. 19+ event.