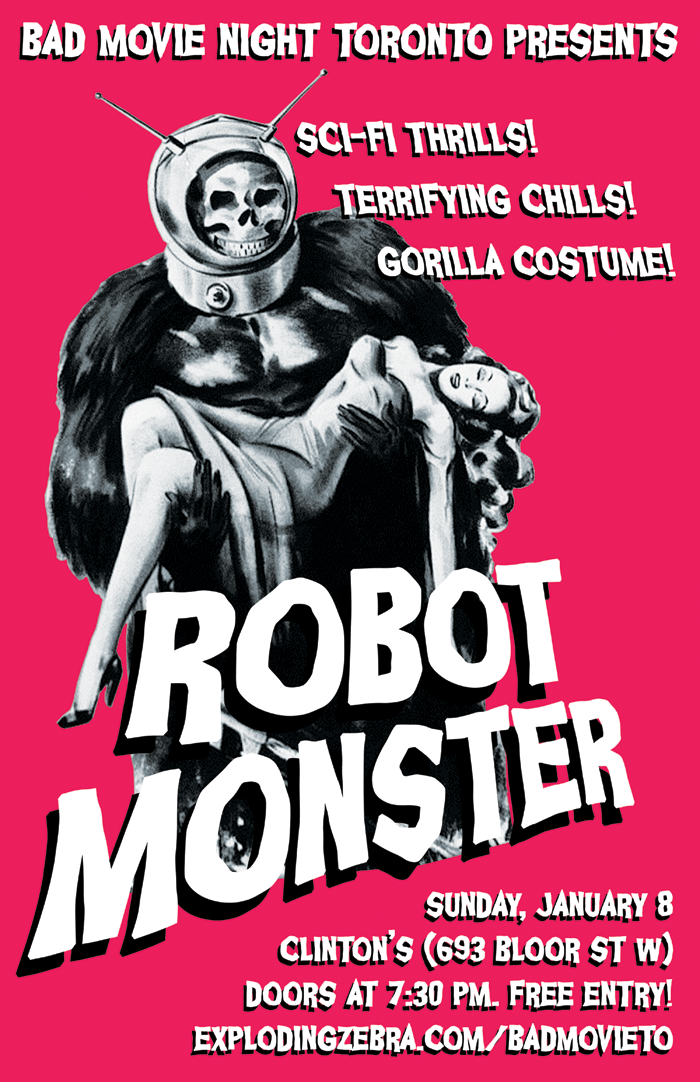 RSVP on facebook
Robot Monster
When: Sunday, Jan 8 2017 @ 7:30 PM
Where: Clinton's (693 Bloor St W)
Admission: FREE


It's a robot! It's a monster! It's a guy in a gorilla costume wearing a diving mask - and he's here to DESTROY ALL HUMANS!

When Ro-Man (the aforementioned Robot Monster) attacks Earth with his dreaded Calcinator Death Ray, it devastates the world and kills all but eight people. Now it's up to this Leave It To Beaver-esque nuclear family of survivors to evade Ro-Man's detection and think of some way to fight back! If only the gorilla-like alien invader had some sort of weakness they could exploit, like maybe a growing infatuation for the young, attractive female scientist in their company...?!

ROBOT MONSTER will delight and befuddle you with its hokey, 1950s sci-fi charms!

* * * * *

Doors at 7:30. Movie at 8.
FREE. 19+ event.