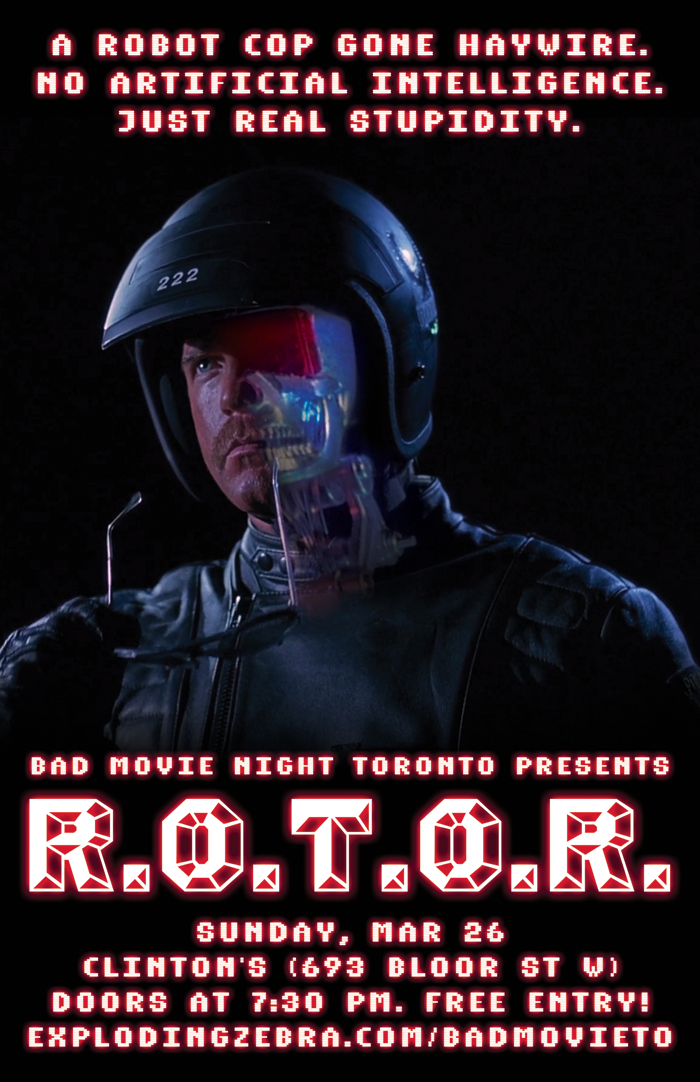 RSVP on facebook
R.O.T.O.R.
When: Sunday, Mar 26 2017 @ 7:30 PM
Where: Clinton's (693 Bloor St W)
Admission: FREE


Oh, the hubris of humanity. How we long to make robots in our image. Intelligent, powerful machines that can uphold the laws of society and make things easier for us. Yet how can we know that they won't betray us? That in creating new life, acting as God, we will only curses ourselves for generations to come.

R.O.T.O.R. is a movie that wants to tackle all these big, philosophical questions - and it does so in the most ridiculous ways possible.

Join us for this perpetually stumbling Terminator/Robocop knock-off on Sunday, Mar 26. Put it out of its misery with your laughter - it's the merciful thing to do.

* * * * *

Doors at 7:30. Movie at 8.
FREE. 19+ event.