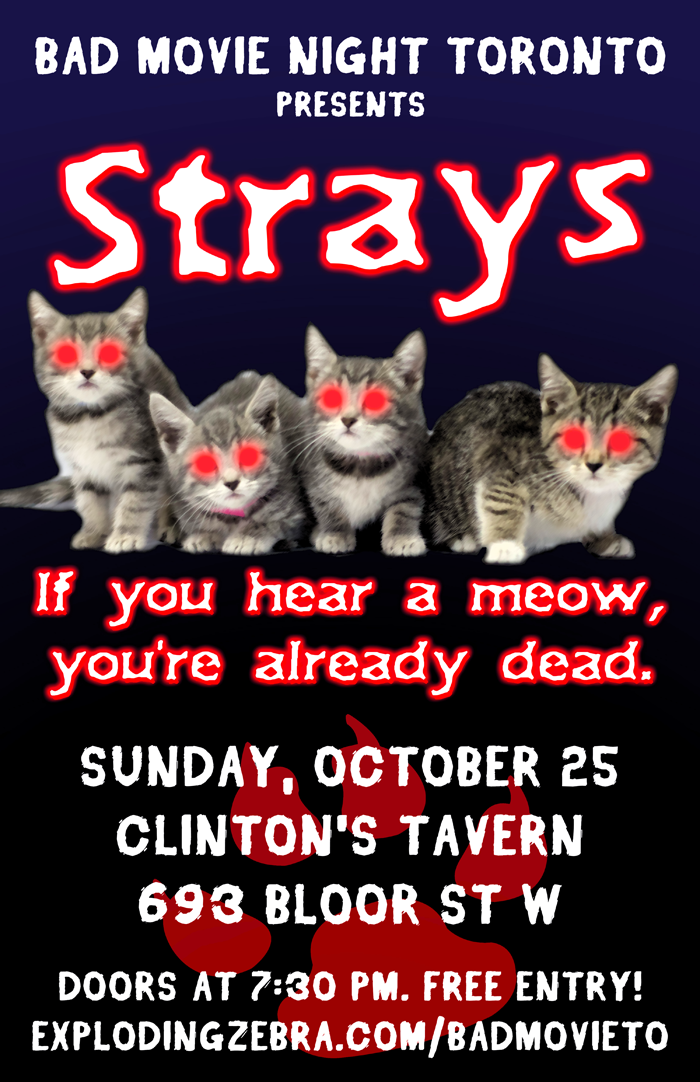 RSVP on facebook
Strays
When: Sunday, Oct 25 2015 @ 7:30 PM
Where: Clinton's (693 Bloor St W)
Admission: FREE


If you hear a meow, you're already dead.

STRAYS is a horror film about cats. That's all you should need to know here. If you really require a bit more convincing, know that these cats are just regular, everyday felines. They aren't genetically modified warrior cats (that would be too awesome), they don't have any supernatural powers (that would make more sense) - all they do to kill you is jump on your back and make you hobble around for a while before you fall down dead. There's also a fairly substantial subplot regarding who gets what in a divorce settlement because... dear lord, I don't know. It's about as scary as the cats are, so I guess it fits in as much as anything else in this ridiculous movie.

* * * * *

Doors at 7:30. Movie at 8.

FREE. 19+ event.