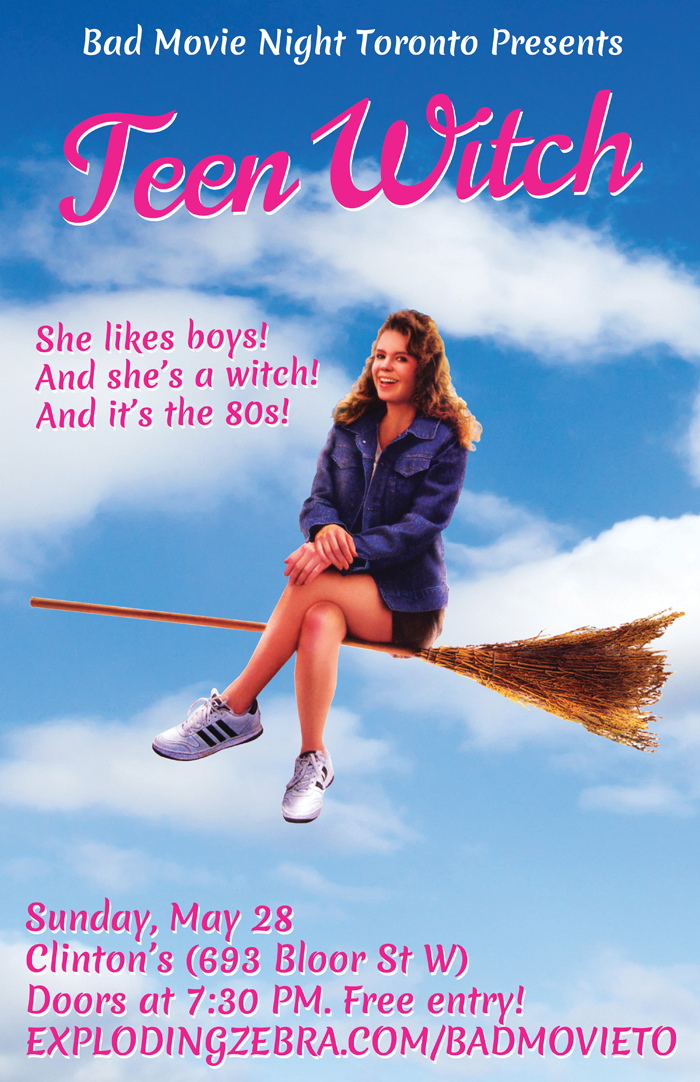 RSVP on facebook
Teen Witch
When: Sunday, May 28 2017 @ 7:30 PM
Where: Clinton's (693 Bloor St W)
Admission: FREE


Last month, we indulged a world of utterly juvenile stereotypical masculine fantasties with HARD TO DIE - a movie that's almost exclusively a delivery system for boobs and bullets.

This month, we're pulling a 180 and diving into all the worst teenage girl fantasies with TEEN WITCH, a movie that features songs such as "I Like Boys", "(I'm Gonna Be) The Most Popular Girl", and the infamous "Top That" rap. It's incredibly cheesy, it's overwhelming 80s, and you'll almost certainly feel some level of nausea in response to its ridiculous saccharine storytelling.

Plus, it's got an friendly elder witch who has a disturbingly amoral approach to the world!

* * * * *

Doors at 7:30. Movie at 8.
FREE. 19+ event.