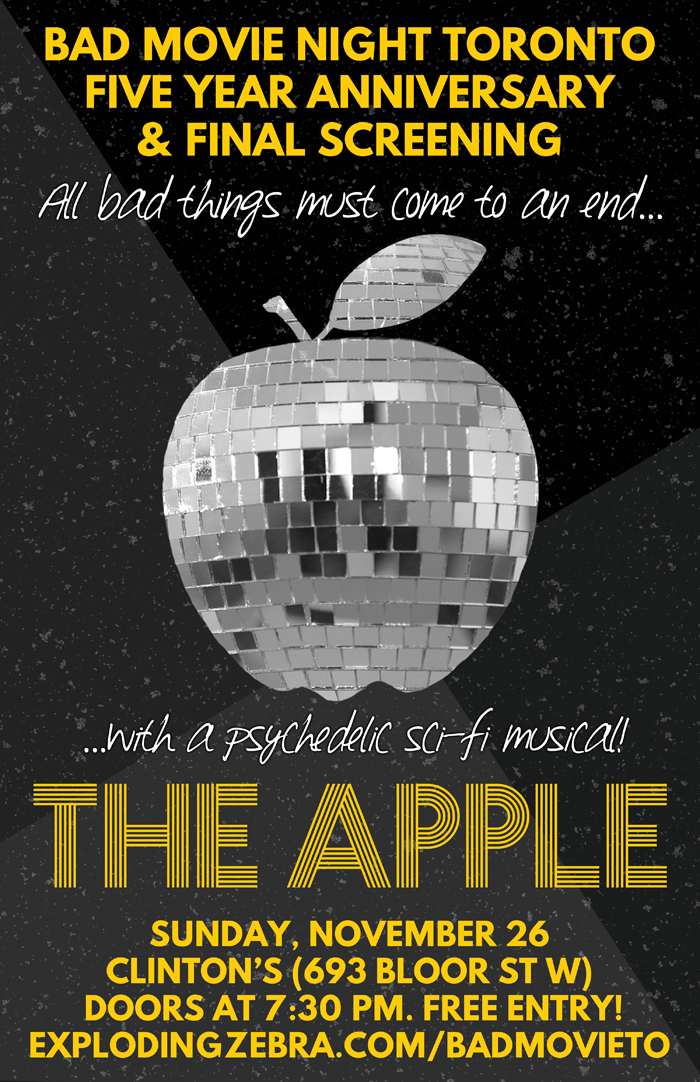 RSVP on facebook
The Apple (Final Screening)
When: Sunday, Nov 26 2017 @ 7:30 PM
Where: Clinton's (693 Bloor St W)
Admission: FREE


Bid farewell to failure at the final Bad Movie Night with an absolute doozy of a film: THE APPLE!

It's the sci-fi disco musical reimagining of the Genesis story that you never knew you needed. Because you don't need it. Because it's terrible. But it's terrible in the best way possible!

Watch as two naive kids from Moose Jaw, Saskatchewan are seduced by the corrupting influence of the music industry in the far-off future of 1994 - where everyone is wearing shiny silver outfits, the cars look like they were designed by Homer Simpson, and Satan sings reggae.

After the feature, we'll take a trip down memory lane of all the other awful movies we've watched over the years which, until now, we've tried to forget about. Oh, how we tried...

* * * * *

Doors at 7:30. Movie at 8.
FREE. 19+ event.