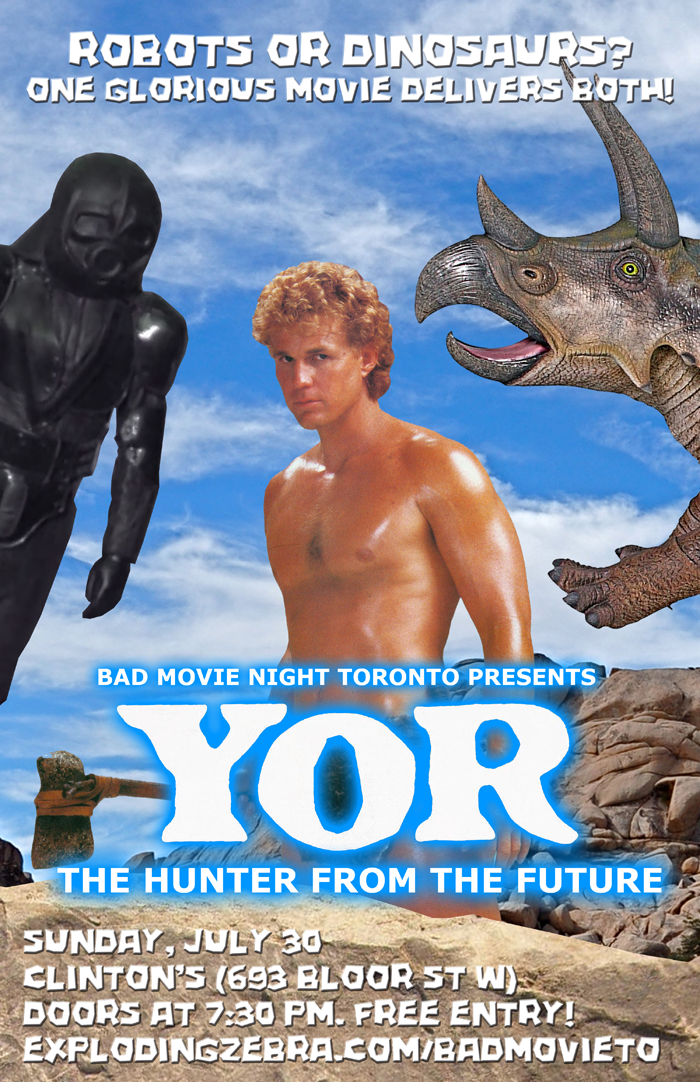 RSVP on facebook
Yor: The Hunter From The Future
When: Sunday, Jul 30 2017 @ 7:30 PM
Where: Clinton's (693 Bloor St W)
Admission: FREE


What makes Yor so much different from the other cavemen?

Sure, he's as muscular and doofy-lookin' as your average caveman, yet he's so much more articulate (well, relative to neanderthal standards) and skilled in the art of dinosaur combat! What is his secret? Yor certainly doesn't know - but he does have a shiny, golden medallion that could hold the answer to everything. And so, this doofy-lookin' maybe-not-caveman embarks on a quest of self-discovery that will ultimately rock his prehistoric world to its very core! Also, it will have him fight robots. He will fight dinosaurs and robots and we will all be entertained.

Starring B-movie legend Reb Brown, YOR: THE HUNTER OF THE FUTURE is a silly caveman flick that delivers on dumb action and loads of loincloths - with a sci-fi twist!

* * * * *

Doors at 7:30. Movie at 8.
FREE. 19+ event.